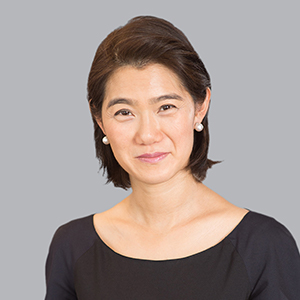 Alexandra Lee, MD Principal
---
Alexandra (Alex) is a Principal, Analyst and Portfolio Manager on the SGA Investment Committee. She has been with the firm since 2004.
Alex has been co-manager of SGA's International Growth Portfolio since its inception in 2015.
Before her career in the investment industry, Alex was a practicing medical doctor in Korea.
Prior to joining SGA, she was an Associate Director and an equity analyst at Bear Stearns, where she was responsible for coverage of large cap biotechnology companies, and served as a member of the firm's global healthcare research team. Previously, Alex was employed at JP Morgan as an equity research analyst.
Alex has an M.D. from Yonsei University in Korea and an MBA from Harvard Business School.
She was born in South Korea, grew up in South Korea and the Philippines, and is fluent in Korean.