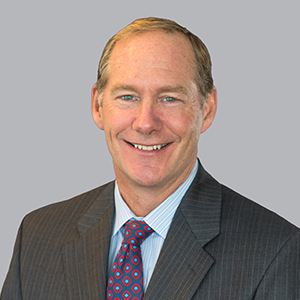 Rob Rohn Co-Founding Principal
---
Rob is a co-Founding Principal, Analyst and Portfolio Manager on the SGA Investment Committee. He also sits on SGA's Executive Committee.
Since starting the firm, Rob has been co-manager of SGA's US Large Cap Growth and Global Growth Flagship Portfolios, from their respective composite inceptions (2000 and 2010). In addition, he is part of the three portfolio manager team that started and currently manages both the SGA Emerging Markets Growth and Global Mid-Cap Growth Portfolios (inception years 2014 and 2018, respectively).
Rob has also had oversight over SGA's research functions involving our Investment Committee, coordinating the IC scheduled meetings and company discussion topics and balancing the workload of coverage among all analysts.
Prior to co-founding SGA, Rob was a portfolio manager and principal with W.P Stewart & Co, Ltd., a firm noted for managing large-cap, high quality growth stock portfolios. During Rob's twelve-year tenure with W.P. Stewart, he was CEO of the firm's core U.S. investment business and before he resigned, Chairman of the Management Committee. From 1988 through 1991, he was a Vice President with Yeager, Wood & Marshall, Inc., where he was a member of the Investment Policy Committee with responsibilities in equity analysis and portfolio management. Rob began his career in 1983 at J.P. Morgan where he was an officer in Corporate Finance.
Rob has a B.A. (Cum Laude) from Dartmouth College and an MBA from Harvard Business School.