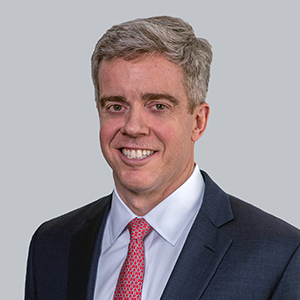 Tucker Brown Principal
---
Tucker is a Principal, Analyst and Portfolio Manager on the SGA Investment Committee. Tucker has been with the firm since 2006.
He has been co-manager of SGA's International Growth Portfolio since its inception in 2015. Additionally, Tucker has investment committee leadership responsibility for overseeing SGA's ESG policies and engagement. He guides the ongoing incorporation of ESG elements into our investment process while each analyst on our investment team integrates ESG factors and implementation as part of company research. SGA's Investment Committee recruiting efforts, including the firm's analyst internship program is currently led by Tucker.
Prior to joining SGA, Tucker was a Vice President in the Equity Research Department of Goldman Sachs, where he served as a member of the firm's U.S. packaged food research team. Previously, Tucker worked in the Investment Banking Division of Goldman Sachs, focused on M&A and corporate finance advisory for clients in retail, technology and industrial sectors. Tucker began his career as a fund accountant and custody manager at Brown Brothers Harriman & Co.
Tucker has a B.A. in Economics from Bucknell University and an MBA from The Wharton School.